Are you affected by the great divide?
Probably. 
The great divide is the all-too-common belief that some parts of life are 'sacred' and important to God but others are 'secular' and irrelevant to him.
It's a stifling, life-denying lie – but that doesn't stop it affecting us deeply. Overcoming it – as individuals and as communities of believers – can nourish our souls, thrill our spirits, give us a fresh sense of purpose and freedom, and release us all into our everyday mission for Christ in his world.
When it first appeared in 2010, The Great Divide was distributed by Scripture Union and at the Lausanne Congress. Since then it has sparked a movement to challenge the sacred-secular divide in the UK church.
Today, its message is as urgent as ever. So we've revised and redesigned it for a new decade – digitally and online as well as in print.
Now you can share it with the people God's put on your heart – and inspire them to embrace the full implications of the whole-life gospel.
Published: 2021
Pages: 33
—
If you'd like to order 100 copies or more, please get in touch at [email protected]
---
About the author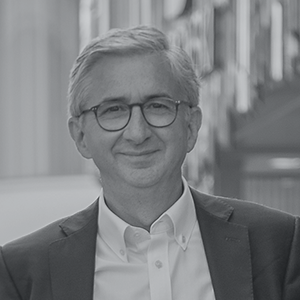 Ex-NYC adman, ex-Vice Principal of the London School of Theology, and graduate in Hebrew, Mark was LICC's Executive Director from 1999 to 2020 and now serves as our Mission Champion.
A pioneer advocate of workplace ministry and whole-life discipleship, his books include Thank God it's Monday, Fruitfulness on the Frontline, Probably the Best Idea in the World and, with Catherine Butcher, the million-copy selling The Servant Queen and the King She Serves.