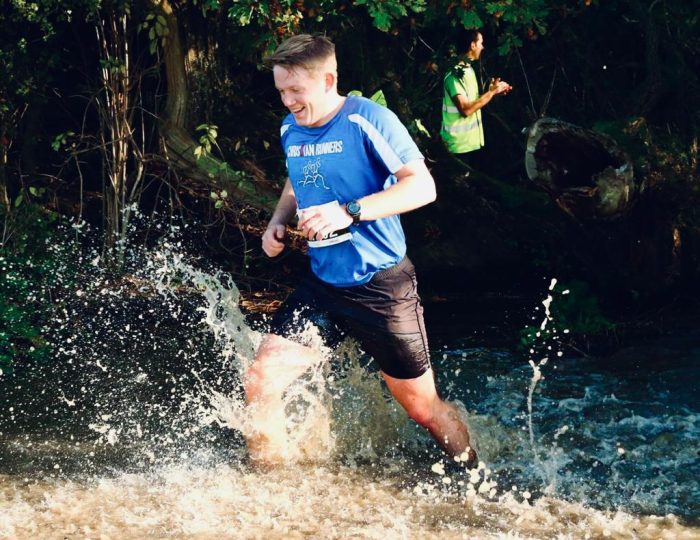 Bringing life through sport: an interview with Luke Campbell
Spikeball. Swimming. Running. Rowing. Football. Frisbee.
For sports-enthusiast Luke Campbell, these aren't just active pursuits, they're acts of worship – a way to praise and partner with God in the everyday.
'I believe God has gifted me with a passion and aptitude for sports. He loves to see me enjoy and excel at exercise. Worship isn't just singing in church – though that does bring glory to God – it's doing ordinary things for him. I strongly believe we're called to worship God in everything we do, from washing up to playing sport.'
Luke works for Sportily, a charity commissioned by the Diocese of Gloucester to encourage kids to try different sports, make new friends, and explore what life's all about.
'I love thinking of fun games that'll help kids understand big biblical truths. For example, to demonstrate the guiding role of the Holy Spirit, I'll ask them to direct a blindfolded partner around the room. Or to explain how the different perspectives of the four gospels give us a fuller picture of Jesus and his ministry, I'll set up a game of cricket. Then I'll ask the children to describe what the pitch looked like from their perspective. Together, their descriptions give us the whole truth. We call this Active RE. It's a combination of physical and religious education that aligns with the school curriculum, and it's great fun!'
As well as teaching primary school classes, Luke and his team also lead school assemblies, multi-sport lunchtime clubs, residential camps, adventure sports, community events, and family activities. They do it because they believe that being more active, like the Christian faith, is life changing. Lots of these events take place in church buildings and are an opportunity to help children feel comfortable in a faith-based environment, busting the myth that church activities are old and stuffy.
'Everything we do is covered in prayer. We pray that God would transform the lives of every child we encounter – that they'd have great fun, develop healthy habits and attitudes, and most of all that they'd see something different in the way we act and interact with them and give their lives to Jesus.'
Each camp, class, and club is an opportunity for Luke to be a messenger of the gospel to the kids, parents, and teachers involved. But his witness isn't confined to his words. He's also able to model a godly attitude to sport, and to demonstrate that sportsmanship is being Christlike.
'Being a faithful disciple when playing sport looks like playing fairly, being gracious when you win, and extending kindness to your teammates when they miss a goal.'
Luke practises what he preaches – he loves being active in his spare time, whether that be running, cycling, swimming, or anything else that's fun and on the move. He's currently training for the Cotswold Way Century, an epic 100-mile running event, and is part of a running club and a football team. These are all opportunities for him to mould the sporting culture around him.
'When I'm training for endurance events, it makes a huge difference that God's with me. I run in his strength and see it as an opportunity to worship him in mind, body, and spirit. To offer my whole self as a living sacrifice (Romans 12:1). Running with Jesus is like having a coach in your head all the time!'
As well as the competition, physical challenge, and endorphin boost that comes from playing sport, Luke loves the community and deep relationships formed through a shared love of exercise.
'I often run with friends and am part of an online running network called Christian Runners, which encourages Christians to run for God and to share their faith through exercise. The team t-shirts have 'Jesus says "Follow me!"' printed on the back. By God's grace, this has sparked lots of great conversations about my faith. But it's also a personal reminder about who I'm running with and living for in my day-to-day.'
Before he worked at Sportily, Luke was a fitness and wellbeing advisor for Dyson. He found personal training to be very rewarding, and it's a role he's continued with in a freelance capacity.'Exercise breaks down walls and helps nurture strong relationships, and so these hour-long personal training sessions are a great way to connect with clients and an opportunity to be a kind, patient, and non-judgemental listening ear. We often chat about what they're finding hard in life, and I love that I'm able to offer a different perspective – a kingdom perspective – to their situations.'
He's also committed to building deep relationships with local teenagers and young adults, both at the local skatepark and in his church family. Each week, as part of his work with Sportily, he heads to the local skatepark and gives smoothies to the teens hanging out there as part of a community initiative to nurture a safe social environment. And, at his church, he's passionate about inspiring and equipping young adults to worship God using their passions and talents and linking them up with other Christians their age who love the same things.
So, as Luke runs, swims, cycles, and organises games for children, he's reflecting God's playfulness and creativity. He's helping others live well now and pointing them to eternal life. And as he looks down, the Lord says, 'well done, good and faithful servant' (Matthew 25:33) because he calls us to live our whole lives in service of him, and that includes sport.
Luke was speaking to Sophie Sanders, Marketing & Communications Executive, LICC