When you hear the word 'worship', what first springs to mind?
For many of us, we'll think of singing songs and hymns with fellow believers in a church service or small group, but worship is more than that. Worship is a way of living.
And we see it wonderfully in David's psalms – in success and failure, in pressure and contentment. Learning from his worshipping life, these rich studies edited by Mark Greene will help you to appreciate the God of all in fresh ways, and bring your whole life to him in grateful worship.
With contributions from Antony Billington, Tracy Cotterell, Joe Warton, and Pippa James, this practical workbook will help you to see whole-life worship in a new way.
Created in partnership with Spring Harvest
Not only is Worshipping the God of All in All of Life great to use on your own or in your small group – it's also the official Bible study for Spring Harvest 2021!
Under the theme 'Unrivalled: Why We Worship', Spring Harvest 2021 (4-8 April) will unpack the book of Hebrews and dig in to the psalms to explore the theology and practice of worship – alone and gathered.
Published: 2021
Pages: 63
About the editor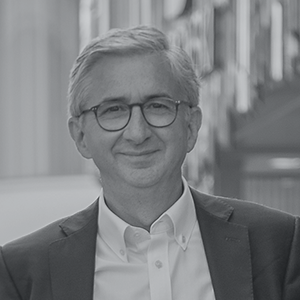 Ex-NYC adman, ex-Vice Principal of the London School of Theology, and graduate in Hebrew, Mark Greene was LICC's Executive Director from 1999 to 2020.
A pioneer champion of workplace ministry and whole-life discipleship, his books include Thank God it's Monday, Fruitfulness on the Frontline, Probably the Best Idea in the World and, with Catherine Butcher, the million-copy selling The Servant Queen and the King She Serves.