How shall we live? How shall we love? For Christians, it's the same question.
As intricate as a Fabergé egg, as multi-layered as an onion, Ruth is the story of ordinary people working out how to live in God's loving ways through agonising personal circumstances. It's also an account of how the God of love works through faithful people to fulfil his purposes for them, for their nation, and indeed for all humankind.
In this six-session guide, Mark Greene's astute questions, mini-features, and contemporary stories will help you to appreciate the book's drama, wonder afresh at the Lord's grace, and find inspiration and encouragement for all of life, Monday to Sunday.
Share with the group, keep your own.
Perfect for on-your-own study or small groups, this beautiful, keep-able book is £4.99 for one or five for £18, so everyone in your small group can have their own copy to make notes in, reflect further, and go deeper in study. Why not use Ruth as your next small group study?
'Stories speak! And these superb studies bring out the wow factor in the Ruth story and the somewhat scary challenges of the book's compelling message.'
– Mary Evans, former Vice-Principal of the London School of Theology and visiting Old Testament Lecturer at the Ethiopian Graduate School of Theology
Published: 2020
Pages: 81
---
 About the Author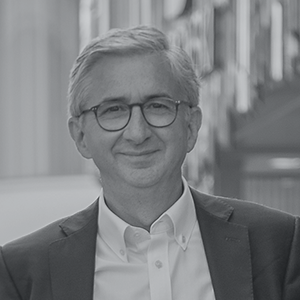 Ex-NYC adman, ex-Vice Principal of the London School of Theology, and graduate in Hebrew, Mark has been LICC's Executive Director since 1999. A pioneer champion of workplace ministry and whole-life discipleship, his books include Thank God it's Monday, Fruitfulness on the Frontline, Probably the Best Idea in the World and, with Catherine Butcher, the million-copy selling The Servant Queen and the King She Serves.
He's married to Katriina and they have three joyously different young adult children. Mark loves fiction and films and does a reasonable imitation of Rowan Atkinson and an unrecognisable one of Sean Connery. His wife wishes it were the other way around. His children wish he wouldn't do either.
---
Narrative is one of the many kinds of writing we find in the Bible, and all play different roles in shaping our minds, our hearts, our imaginations, and our actions. Published over two years, The Gateway Seven will offer a fresh encounter with God through seven Bible books, each representing a distinctive genre. Together, they will deepen your reading of the whole Bible and open a gateway to insights and implications that will have an impact on you and your life – seven days a week.
Check out the other Gateway Seven titles, all available now: Proverbs, 1 Peter, Exodus, Ezekiel, Revelation, and Mark.