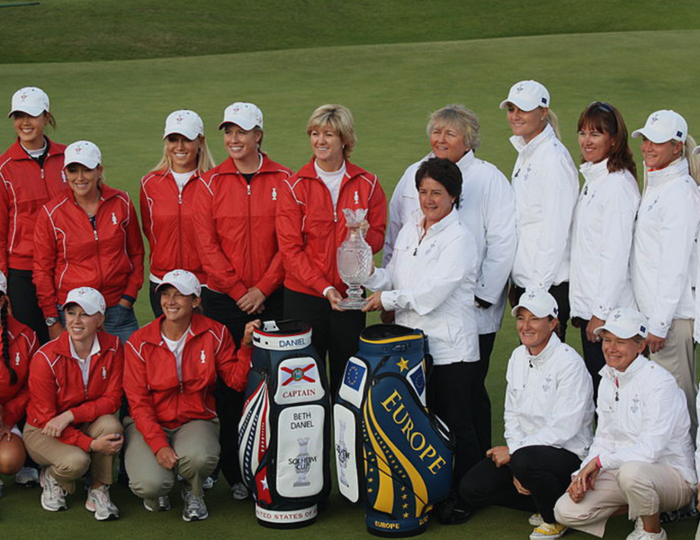 24.09.2021
The Ryder and Solheim Cups: Golfing for God's Glory
Some things can hide in plain sight.
This month, the two great USA vs Europe golf tournaments are taking place. In many ways, the Solheim and Ryder Cups are female and male equivalents.
Both have teams of 12 players, competing over three days.
Both take place every other year, normally neatly avoiding each other (though Covid delays changed that this time around).
Both attract significant media coverage.
And both exist because of Christians who understood the godly importance of their work. However, you might not know the names behind the games.
Samuel Ryder was an entrepreneur. Working in a successful family gardening business, he noticed that most people couldn't afford to take up gardening. So, he came up with the idea of selling seeds through mail order. This simple business idea became a global success.
Ryder believed his faith should influence his whole life. He pioneered paying sick pay to his employees, not wanting anyone to go penniless because they were too unwell to work. He also believed in living out the gospel in his community, supporting local charities and regularly opening his home for fundraising events.
His love of golf came later. His health was suffering, and his doctor advised him to relax more, so his church minister invited him onto the golf course! A few years later, he donated a gold cup for the first official match between teams representing Great Britain and America. So, in 1927, the Ryder Cup was born.
Karsten Solheim was an engineer for General Electric. Invited to play golf by some colleagues, he found putting too hard and designed a better putter. Ultimately, he formed PING Golf, and promoted his products by particularly supporting the women's game, which led him to give millions to good causes. As his son, who now runs the company, put it, 'how fortunate I am that the Lord blessed me and put me where I am, because I can glorify him and I love what I do. The business – I run it to glorify the Lord. It's that simple.'
As a keen golfer, I'm tempted to conclude that since both stories started with a simple invitation to a round of golf, we should go and do likewise!
But the real challenge, for all of us, is to take our faith into all our work, and into all our world, to use our resources for good, and to serve to the glory of the Lord. It's that simple.
Ken Benjamin
Director of Church Relationships, LICC
Image: Wojciech Migda