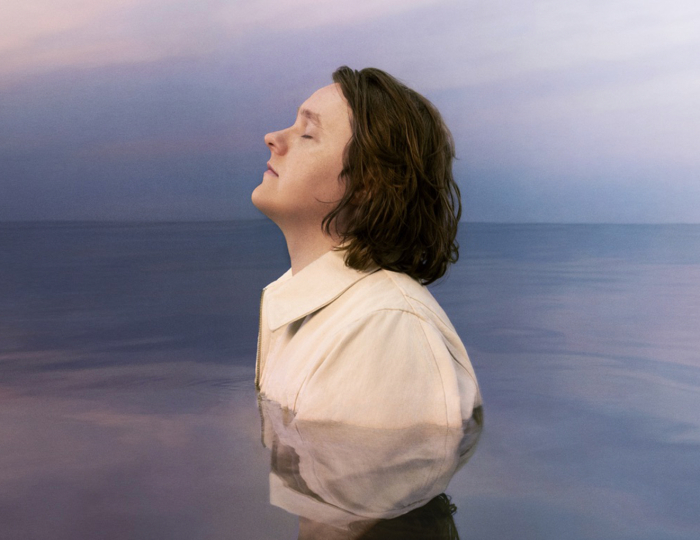 Why all the heaven and hell, Lewis Capaldi?
Believe me, you've heard Lewis Capaldi's music.
Since 2019, the time in which Radio 1 hasn't been playing his enormo-hit 'Someone You Loved' has been measurable in nanoseconds. In those four years, it's greeted me in every single shop I've visited. Sometimes I wake up singing it, and I don't even like it.
As well as racking up over four billion streams(!), Capaldi has built a winsome public persona by ruthlessly making fun of himself. He deadpan told the NME his new album was 'a total piece of flaming s****' – and people loved him for it.
Throw in his very public struggles with mental health and Tourette's, and you end up with an artist people love to discuss. Every word and motivation is dissected – except (and I've really looked) the fact his work is drenched in Christian imagery.
His two albums are titled Divinely Uninspired To A Hellish Extent and Broken By Desire To Be Heavenly Sent. Broken, released last week, features songs called 'Love The Hell Out Of You' and 'Heavenly Kind Of State Of Mind'. The former is about healing someone by taking on their pain. The latter is even more Christian-adjacent, featuring lyrics like:
'When I need someone to save me from original sin / You call me like a chorus only angels can sing.'
And:
'Givin' my heart over to you would be no sacrifice / Oh, Lord, I ain't afraid to die if it means I'm by your side.'
It's telling that these Christ-references have attracted little comment. Our culture now treats religion as an inert turn-of-phrase. Capaldi mentions God. So what? He could just as well have sung about the Lone Ranger. It's all metaphors, innit?
Capaldi's own perspective on faith is uncharacteristically hidden. Unlike (for example) Hozier, whose cutting use of religious imagery suggests a deep anger at the church, Capaldi never confirms whether he sees 'heaven and hell' as more than a poetic device.
What we do know is that deep emotion is his stock-in-trade. And when he needs to convey real power and meaning, he reaches for his Bible. We're spiritual beings made by a heavenly God, and our culture still feels the weight of Scripture. The UK may be post-Christian, but only just. So for those of us who feel that weight as a living force, it's no big jump to help others see how our faith plugs into their daily lives, fears, and hopes.
After all, Lewis is already doing it.
—
Josh Hinton
Head of Communications, LICC