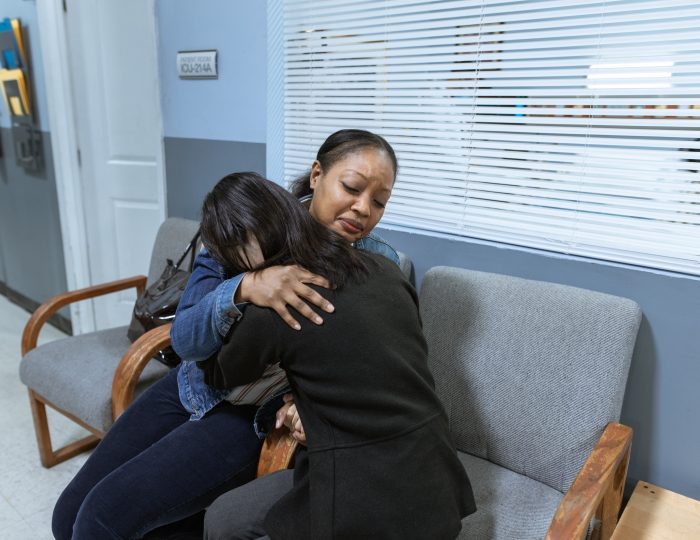 What a friend we have in Jesus | Now Jesus loved… Lazarus
Now a man named Lazarus was sick. He was from Bethany, the village of Mary and her sister Martha. (This Mary, whose brother Lazarus now lay sick, was the same one who poured perfume on the Lord and wiped his feet with her hair.) So the sisters sent word to Jesus, 'Lord, the one you love is sick.'
When he heard this, Jesus said, 'This sickness will not end in death. No, it is for God's glory so that God's Son may be glorified through it.' Now Jesus loved Martha and her sister and Lazarus. So when he heard that Lazarus was sick, he stayed where he was two more days, and then he said to his disciples, 'Let us go back to Judea.'
…When Jesus saw her weeping, and the Jews who had come along with her also weeping, he was deeply moved in spirit and troubled. 'Where have you laid him?' he asked.
'Come and see, Lord,' they replied.
Jesus wept.
Then the Jews said, 'See how he loved him!'
JOHN 11:1–7, 33–36
---
Lazarus was Jesus' friend. In fact, he wasn't just Jesus' friend – he was the disciples' friend, too (John 11:11). And so it made perfect sense that when there was trouble in Bethany, Jesus would go to Lazarus' side. For Jesus loved Lazarus and he loved his sisters, too. Perhaps he had spent many happy times at their home historically, a stop-off en route to Jerusalem or even his home-from-home when travelling for the Jewish festivals.
As Lazarus got sick, his sisters had sent for Jesus. They'd reminded him it wasn't just another villager who needed him. It wasn't a stranger, but a beloved friend lying there in that bed. 'Lord, the one you love is sick', they said.
'The one you love.'
So Jesus went. Not immediately, granted. But Jesus went to help his friends.
By the time Jesus arrived, though, Lazarus was dead. And Jesus had known it, telling his disciples as much. He knew he was not to heal Lazarus but, rather, to raise him from the dead.
Now, if Jesus knew the Father intended for him to raise Lazarus from the dead, why did he stand weeping at his tomb? Why was he then 'once more deeply moved' (John 11:38)? If the Lord of all knew he was about to restore life to his friend, who had been four days in the tomb, why was he not rejoicing?
The answer is there in the text. The Jews themselves saw it, saying, 'See how he loved him!'.
Jesus loved his friend Lazarus. And he loved his friends Mary and Martha. He grieved that they should have had to bear such loss. And though knowing that Lazarus' return to life would mean great rejoicing, Jesus knew also, I think, that the fact of Lazarus having died and of Jesus not having been there would leave an indelible mark on the psyche of each of his friends.
Jesus loved them and that meant he cared for every aspect of their wellbeing. The suffering that was somehow for God's glory might complicate how this family experienced friendship with Jesus but it would not negate Jesus' deep friendship-affection for them. The true friend grieved their suffering.
He grieves yours, too. In the face of the unexplainable in your life, the painful and the earth-shattering, the true friend knows both the redemption that is coming for you and also weeps with you in the brokenness.
See how he loves you.
—
Dr Chloe Lynch
Lecturer in Practical Theology, London School of Theology