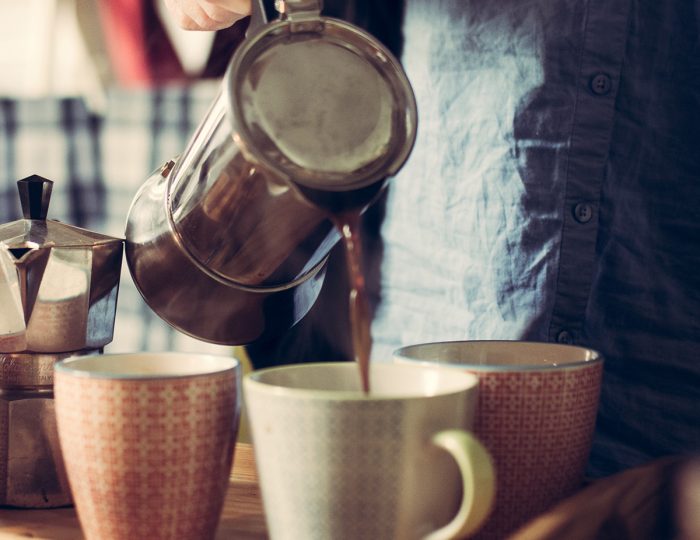 07.06.2019
The Surprising Power of Kindness
'Are you laughing with me, or at me?'
We've all asked this at some point. Kelly asks this of her boyfriend's mother after confessing to drinking seven cups of coffee at midnight and having a conversation with a (literal) family of foxes about whether she should tell her boyfriend she hates Australia before he goes for his Australian job interview.
That humorously absurd scene with Kelly illustrates two central themes of BBC's comedy, Mum: first, important things left unsaid (she's still afraid to tell her boyfriend the truth) and second, kindness.
'We're laughing with you,' Cathy replies – and means it.
Mum is just finishing series three, but with all eighteen half-hour episodes on iPlayer it's becoming a word-of-mouth sensation. Cathy, the titular Mum, is grieving the death of her husband but her adult family look to her for support rather than supporting her. They seem at first to be caricatures: the nice-but-dim millennial son drinking milk from a carton in his twenties; grumpy parents-in-law; foolish brother Derek and his snobbish partner. However, as the show progresses we glimpse the wounds each character carries.
Creator Stefan Golaszewski explains, 'When you go through terrible things you don't smash glasses and give big speeches… You sit on the sofa and watch telly and ignore the huge things that are going on in your soul. It's too frightening to talk about them.'
In Mum, as in life, much is communicated through silence.
During the silences of suffering, kindness speaks louder than ever. At the heart of the show is the 'will they, won't they?' love story between Cathy and long-standing friend Michael. Omnipresent, he's there helping her clear out her garage, put up her TV, replace the carpets. He is quietly, relentlessly kind.
Cathy is his obvious match in kindness, with her characteristic smile and 'Okay, love', in response to insensitive or rude comments. But kindness is contagious. Kelly becomes less self-centred and starts encouraging Derek and Michael. Even caustic Reg tenderly sees to his sick wife's needs.
Mum is an imperfect model of the perfect kindness of God – and it's comforting to imagine that, as blundering followers, God is laughing with us, not at us.
Jesus was supremely the embodiment of God's kindness and love. This world needs to know God is kind. The Bible shows God as consistently kind to people despite our rudeness, foolishness, and insensitivity. In turn, we're called to empathise with others' unspoken suffering and respond with our own relentless kindness.
Tanya Marlow
Tanya is the author of Those Who Wait – Finding God in disappointment, doubt and delay. Follow her writing and get a free book at TanyaMarlow.com
Subscribe to Connecting with Culture
Sign up to Connecting with Culture and we'll also treat you to a monthly round-up – our best content to your inbox, with occasional personalised emails too. By entering your details and pressing 'submit', you agree to our privacy policy.