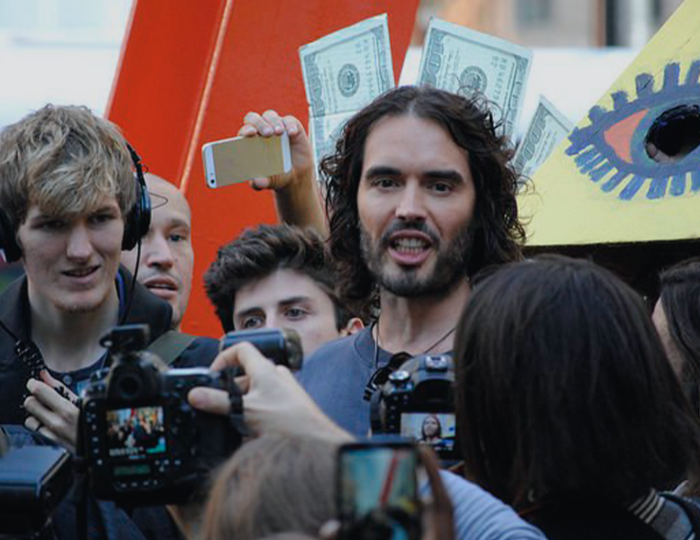 Russell Brand: beyond sexual consent
Content warning: This article includes discussion of sexual assault.
Accusations of sexual assault have dominated our headlines again. I'm angry, but I'm not surprised, because the story hits the intersection of the two loudest narratives in our culture. 
We are a society who preach expressive individualism as gospel. 'Be your authentic self,' and 'don't let anyone tell you what to do' – especially in the area of sexuality.
We also care about power and its misuse. God's heart for justice bubbles to the surface in our desire to topple anyone who exploits people under their care.
At the junction of these cultural stories lies Russell Brand. He admitted in 2014 that 'I want attention. I want women. I want drugs. I want food. I want, I want. I exemplify the problems of our culture.'
He had sex with hundreds of women on his journey to fame and – for a while – the public lapped it up. Now, it's alleged that not all of that sex was consensual.
In the fallout that has followed, statements from many former Brand ambassadors – from individuals to TV channels – assert that we need answers.
I agree.
But I think we need to ask a deeper question.
Do we need a better sexual ethic than 'what consenting adults get up to in the privacy of their own home to is up to them'?
The sexual revolution promised more sex with more partners. We told ourselves there would be no casualties.
The premise was that sex is no more than a physical activity, without emotional or spiritual cost. Our experience and Scripture paint a different picture: in sexual union, we become 'one flesh' with another (Matthew 19:5). Sex is as sacred as it is beautiful; its capacity to divide as potent as its potential to join. It's much more than a hobby.
Of course, consent is critical. If Russell Brand has violated this standard then his victims have been grievously violated. But the power of sex is such that consent alone isn't strong enough to bear its weight.
The deep sense of revulsion we feel in response to sexual abuse is valid because the dignity of another image-bearing human being has been transgressed. But we must also ask whether we have lost something of sex's proper place.
As frontline conversations turn to Brand, may we decry the abuse of power, gently critique expressive individualism, and invite deeper reflection on whether consent is a robust enough container for the power of sex.
These questions need to be asked.
—
Phil Knox
Phil is Evangelism and Missiology Senior Specialist at the Evangelical Alliance, and author of The Best of Friends.