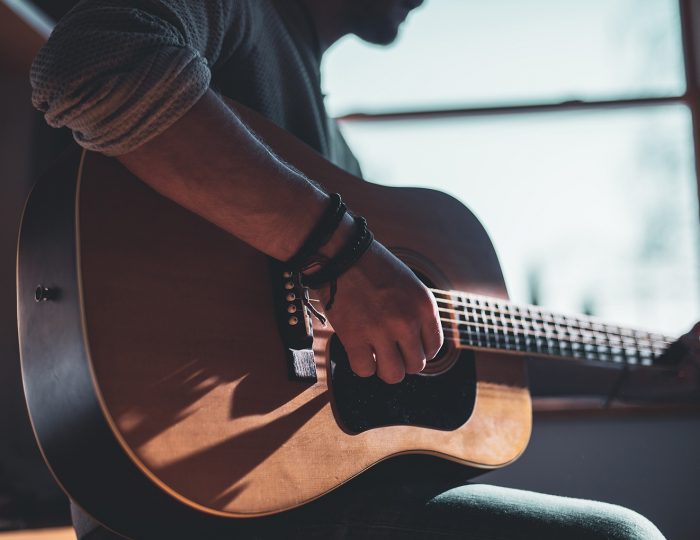 07.08.2020
Look What We've Done to Our Songs…
You can tell a country's culture from the songs it sings.
It's the same with the church.
Right now, in the midst of a global pandemic with all its resultant emotional, physical, mental, and financial afflictions, you'd expect us to be singing songs of lament – expressing our grief, bewilderment, disorientation, and yearning for God's intervention. But apparently, we aren't.
This could partly be because, despite having had quite a lot to lament in our culture over the last fifty years, we don't really have many songs of laments to sing. As recent research by Steve Scott (a student at the London School of Theology) showed, suffering is almost entirely absent from the repertoire of contemporary worship songs. Similarly, CCLI's list of the top 100 songs being sung in church only features one song that could begin to be described as including lament. By comparison, 28% of the psalms are psalms of lament. Nor do the prophets seem reluctant to express their grief. So why are we?
Back in 2002 in his book The Spirituality of the Psalms, Old Testament scholar Walter Brueggemann argued that the dearth of lament in our communal worship was a symptom of just how in thrall the church was to Western culture's triumphalist narratives of health and wealth. We're quicker to declare final victory and imminent triumph, than mourn present reality. Have things changed? Maybe in your community, but not, it seems, overall.
We need to grieve. We need to name what is before us for what it is. Not to do so is to suppress the truth. And it is to numb the emotions. Those who are not given permission to grieve soon lose their capacity to truly rejoice in what is glorious.
Similarly, I suspect that if we do not mourn what grieves God's heart we are less likely to be intercessors and champions for the change that the Father sent his Son to bring about, and called us to participate in.
Yes, the Lord is ever on his throne, and all around him the angels sing 'Holy, Holy, Holy'. Yes, after the destruction of Jerusalem, Jeremiah wrote 'The steadfast love of the LORD never ceases, his mercies never come to an end'. But those diamond verses of hope are preceded by 65 verses of lament.
There is a time to grieve together before the Lord. And now is such a time. Privately. And corporately.
—
You can find some songs that may be helpful here. For further reflections on lament, read Mark's review of Aubrey Sampson's book The Louder Song, and Engage Worship's Sam Hargreaves' recent article on grief.
Mark Greene
Executive Director, LICC