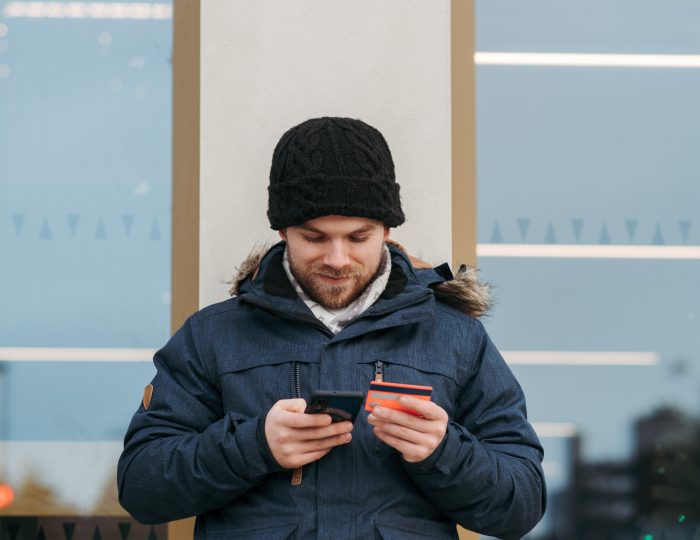 Giving your money a mission | Making the most of your money
Do not store up for yourselves treasures on earth, where moths and vermin destroy, and where thieves break in and steal. But store up for yourselves treasures in heaven, where moths and vermin do not destroy, and where thieves do not break in and steal. For where your treasure is, there your heart will be also.
MATTHEW 6:19–21
---
If you look at most guides about managing your money well, they tell you to invest for a good return, chase interest rates, and save for a rainy day – or take the next step up the property ladder. From the dawn of economics, the motive of investing capital to turn a profit has made the financial world go round.
But what does the Bible say about how to steward our finances? Should Christians even have savings if we trust our future to the one who provides? How does God's 'invisible hand' relate to market forces?
The big financial headline from Scripture is this: we should rightly value money as a gift from God, using it for kingdom purposes, but not be ruled by it.
Matthew 6:19–21 highlights the importance of ensuring that we give greater value to things that are of eternal significance, rather than the material comforts and securities money can bring us now. Our lives should be transformed by this shift in priorities, which impacts how we spend, save, and give.
Jesus emphasises this again in Mark 10:17–27 when he meets a young man with significant wealth and a desire to follow God. This man hasn't appreciated that his love for money, luxury, and the status it brings holds him back from being all-in for the gospel.
Jesus is not making the point that all believers should give away every penny in their bank account. But he is calling us to assess whether we are holding so tightly to wealth and material possessions that we have lost sight of the generosity and selflessness that God calls us to. He has generously given everything to us; how can we not give everything for him?
It's worth calculating how much income you genuinely need to live on, and what God might be asking you to do with the surplus. How might God lead you to use your money in a way that truly makes the most of it for his kingdom? Or, as John Stott put it, 'What can I reduce, eliminate, or limit in my lifestyle that would enable me to invest intentionally and sacrificially in the growth of Christ's church?'
An obvious application of this is giving more to your local church, but it's also worth considering everyday changes. Supporting someone through education or training, intentionally putting money aside to show generosity to people in your community, or carefully choosing where you bank – these can all have a real gospel impact.
—
Hannah Oliver
Hannah is the Marketing and Business Development Manager for Kingdom Bank, a Christian enterprise providing financial services for churches and Christians across the UK. 
What does following the path of a God of justice, who cares for vulnerable, look like for you? What 'next step' might he In a culture that stores up treasure for the here and now, how will our lives as followers of Jesus look different? What might this look like in how you invest time, treasure, and talent where you work, live, and play? Join the conversation below.
Kingdom Bank Limited is registered in England and Wales No. 4346834. Authorised by the Prudential Regulation Authority and regulated by the Financial Conduct Authority and the Prudential Regulation Authority. Registered Office: Media House, Padge Road, Beeston, Nottingham NG9 2RS. Our Financial Services Register number is 400972.