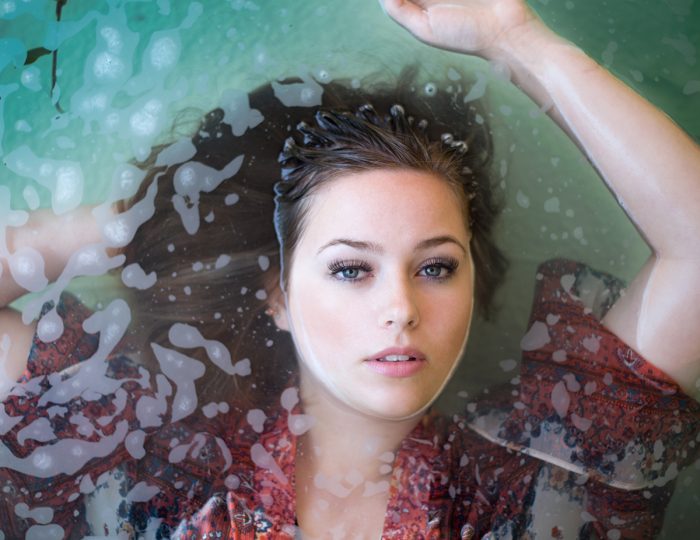 Uriah's Wife | Holy Irregularities
One evening David got up from his bed and walked around on the roof of the palace. From the roof he saw a woman bathing. The woman was very beautiful, and David sent someone to find out about her. The man said, 'She is Bathsheba, the daughter of Eliam and the wife of Uriah the Hittite.' Then David sent messengers to get her. She came to him, and he slept with her. (Now she was purifying herself from her monthly uncleanness.) Then she went back home. The woman conceived and sent word to David, saying, 'I am pregnant.'

[…]

When Uriah's wife heard that her husband was dead, she mourned for him. After the time of mourning was over, David had her brought to his house, and she became his wife and bore him a son. But the thing David had done displeased the Lord.

2 Samuel 11:2-5, 26-27

David was the father of Solomon, whose mother had been Uriah's wife…

Matthew 1:6b
---
Is there an event in your family history that you never really speak of? Something too shameful, too awkward really to mention?
The presence of 'Uriah's Wife' in Matthew's genealogy of Jesus is like bringing this relative's misdemeanours up during a wedding speech, or round the table at Christmas dinner. It's like tweeting it out to your thousands of followers, broadcasting it on Facebook Live, or sharing it on Instagram stories.
David took another man's wife. David abused his power. David committed adultery at a time when adultery was punishable by death. David didn't even address the woman he was sleeping with by name. David was flawed, and David was an ancestor of Jesus.
I find it hard that Bathsheba isn't named in Jesus' genealogy. I find it difficult that she is known only as 'Uriah's Wife' – that even in her story in 2 Samuel 11, she is referred to not by name but only in relation to the men to whom she is linked: 'Bathsheba, the daughter of Eliam and the wife of Uriah the Hittite.'
If I'm honest, I want Bathsheba to have her own identity. I want her to be known for who she is, not who she was married to. But in a world of individual identity which pressures us to be known and stand out from the crowd, the presence of 'Uriah's Wife' in Jesus' genealogy reminds us of something bigger than our own identities. It reminds us of a God who was not ashamed to be associated with a broken heritage, a God who redeems seemingly irredeemable situations, and who extends grace and mercy and hope where none is normally found.
Through Jesus' genealogy in the book of Matthew, we see women who are righteous, faithful, and loyal despite the situations in which they find themselves, and despite the failings of the men around them – those who, according to the law, should have taken care of them. Through these four women – culminating in Mary (Matthew 1:16) – we see that God is not ashamed of our past. We learn that nothing is beyond redemption – neither what has been done by us, nor what has been done to us.
This Christmas, as we read the genealogy of Emmanuel, God with us, may we draw close to the God who is unashamed of our past and working all things together for the good of our future.
Nell Goddard