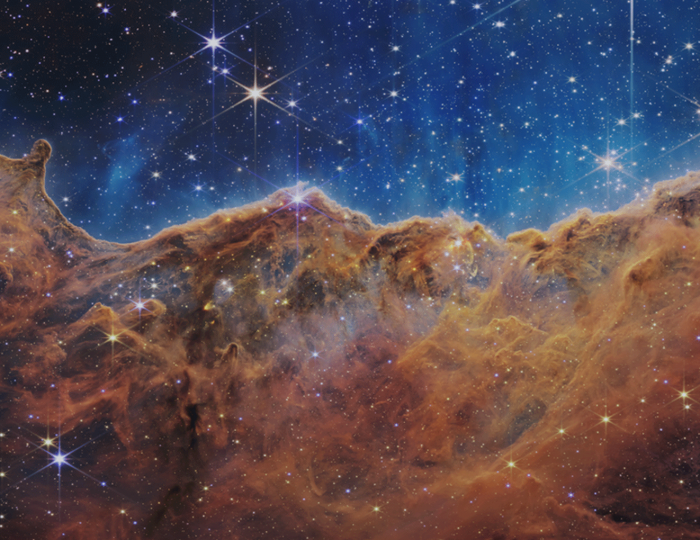 Unity in Diversity | The Gift of Diversity
Then God said, 'Let us make mankind in our image, in our likeness, so that they may rule over the fish in the sea and the birds in the sky, over the livestock and all the wild animals,  and over all the creatures that move along the ground.' So God created mankind in his own image, in the image of God he created them; male and female he created them. God blessed them and said to them, 'Be fruitful and increase in number; fill the earth and subdue it. Rule over the fish in the sea and the birds in the sky and over every living creature that moves on the ground.'
Genesis 1:26–28
And afterwards,
I will pour out my Spirit on all people.
Your sons and daughters will prophesy,
your old men will dream dreams,
your young men will see visions.
Even on my servants, both men and women,
I will pour out my Spirit in those days.
Joel 2:28–29
---
Like many of us, I have been utterly amazed by the images coming from the James Webb Space Telescope.
The diversity of the stars reveals parts of the universe that, as some have commented, we did not know ever existed. Quoted in The Guardian, Dr Amber Straughn, a NASA Astrophysicist, said, 'We see structures that we don't even know what they are.' Upon seeing them, I thought, 'our God created all this diversity!'
Indeed, God must love diversity. Genesis 1 is but a small window on to God's diverse creation, reaching its crescendo with the making of Adam and Eve. Since Eden, humans have multiplied to billions on earth, and we are all different. We are individually different – for instance, we have unique fingerprints. We are also socially and culturally different, with some varying physical characteristics such as skin colour. Yet, there is no human who is not created by God.
Human diversity, whether individual or societal, is God's design. We are created for diversity. We continue as a race by mixing the chromosomes in each generation and, thus, both taking advantage of and enhancing God's gift of diversity. Unity in diversity is what God desires of us.
God's promise to Abraham in Genesis 12 is for the blessing of all peoples in the world, not just one ethnicity or a select few. The promise of the Father – the outpouring of the Spirit – is to all humans of the world. The Pentecost event in Acts 2 makes clear that God keeps promises – the Spirit will be poured upon all flesh and draw us towards unity in diversity. The fellowship of the Spirit is open to all humans in our varieties.
Diversity keeps the universe moving. Diversity is, indeed, the universe's survival strategy. It is how species adapt to changing environments. Richard Pascale suggests, in Surfing the Edge of Chaos, that a lack of diversity inhibits our ability to adapt to changing environments and, therefore, impedes our development and survival.
Whether it is among the species, or in our communities and churches, lack of diversity deprives us of the revitalising gifts that God has given us through our neighbours who are different from us. In doing so, it prevents us from enjoying the life God has for us to the full. In the places you go in your daily life, how could you share your gifts with others while receiving those that they bring to you? How could you make your world more diverse?
___
Harvey Kwiyani
CEO, Global Connections
Join the conversation in the comments below.
Image courtesy of NASA