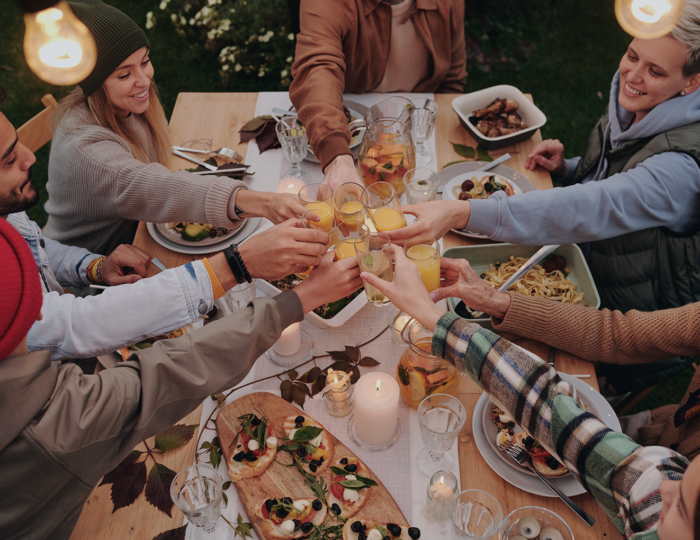 30.07.2021
The Soil That Makes Friendship Grow
American author David Brooks has described life as 'a series of daring adventures from a secure base'. I've come to believe that friends are that secure base – the companions who launch us into our vocations and provide a place to return to when things go wrong.
And so it's concerning that around a quarter of us in the UK have no close friends, a situation only exacerbated by the pandemic. Millions of us lack this secure foundation to thrive.
Our cultural neglect of friendship is partly to blame. Look at your music playlists, for example. Any songs about friendship you find will be lost in an ocean of love songs. While books on marriage and parenting abound, where are the titles on friendship?
Today is International Friendship Day. Unlike Valentine's Day, however, it will go largely ignored. With romance getting all the attention, friendship is bound to wane.
Mike and Miriam (as I'll call them) are two data points in that friendless statistic. When we Zoom for the first time, I meet an empathetic couple in their 60s who can't seem to find friends. 'We've tried three congregations over the past nine years,' Miriam says, 'and we've invited people round for meals.' But to date, few of their invites have been reciprocated.
'We weren't able to have children,' Miriam adds, 'which puts us outside many social circles.' Worse, when she and Mike have tried to share their pain over this, their vulnerability has been met with awkward silence. 'We just want to be accepted as we are,' Mike says, breaking down in tears.
Jesus gave a profound definition of friendship (John 15:13–15), and many Proverbs address the theme. But a fundamental verse about friendship is easily missed because it never mentions the word:
'Practise hospitality' (Romans 12:13).
Hospitality is the act of opening heart and home to make space for sincere love to flow (v. 9). It honours the guest above ourselves (v. 10), taking a genuine interest in who they are, and focuses on their needs (v. 13), offering empathy and concern. Hospitable people welcome others into their lounges and lunchbreaks, and reciprocate meal invites, listening for people's stories, hobbies, hopes. Hospitality isn't friendship, just the place where commonalities are discovered. It's where Mike's love of cinema and Miriam's love of ballet can link with our own.
With friendship pushed to the cultural margins, it's well time for its recovery. Because millions lack the foundation it provides, and simple hospitality is the soil in which it can bud and grow.
Sheridan Voysey
Sheridan is the author of eight books, including Reflect with Sheridan, and a presenter of Pause for Thought on BBC Radio 2. He is currently working on a book about the power of friendship.