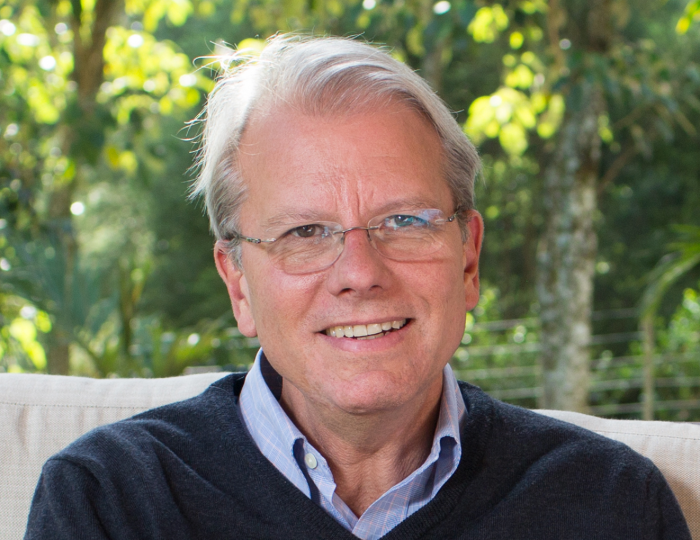 Because of LICC | Steve Beck: Ruined for Life
Four ordinary Christians share their transformative experiences with LICC – and how God's working through them today.
'I wasn't brought up a Christian,' says Steve Beck, Co-Founder and Managing Partner at venture capital firm Novastar Ventures. 'I came to faith in 1981, after graduating from university. I was challenged by a Christian friend to consider the historical Jesus, read every apologetics book by CS Lewis, and became convinced Jesus was who he claimed. I committed my life to him, not knowing the full implications of my prayer then.
'LICC entered my life shortly after, providing a strong foundation for my walk with Jesus. I met John Stott in early 1983 in Menlo Park, California. My then girlfriend (later wife) had worked at All Souls Langham Place, where he was rector, and made the introduction. I remember John's pockets were stuffed with LICC leaflets. He pulled one out and invited me to join LICC's summer school. It featured an all-star cast of teachers – Stott on hermeneutics, Os Guinness on apologetics, and Jim Houston on Christian spirituality. I attended that summer, and it was like drinking from a fire hydrant.
'A year later we moved from California to London and enrolled in LICC's ten-week The Christian in the Modern World (CMW) course. I've jokingly said CMW ruined me for life because it obliterated any idea that Christian life was just evangelism and church service. I realised Jesus' lordship permeated every corner of life – not an easy calling! I was also given some tools to put the theory into practice and encountered mentors to challenge and encourage me along the way.
'While my wife and I led discipleship programmes at church for many years, my frontline ministry was in the workplace: first in consulting, then in philanthropy and venture capital in the global south. In each setting I've tried to integrate my faith and work.'
Steve spent 20 years in management consulting, mostly in London, including four years as Managing Director for Gemini Consulting Europe, part of consulting giant Capgemini. 'I saw my purpose in consulting to be far deeper than helping companies create shareholder value. We were fundamentally a people business, and our staff were getting burned out and divorced. Women never returned from their maternity leave. It was bad business, and dishonouring to God. On my watch we implemented policies to allow people to work a flexible nine-month year and a more generous sabbatical policy. The changes made good business sense – because we were treating employees as whole people rather than simply billable hours.'
In 2002, Steve left his consulting career to help set up Geneva Global, a 'philanthropic investment bank' directing grants to programmes addressing health, human liberty, economic empowerment, and education in the global south.
'The idea was to apply investment discipline to grant-making: directing grant money to where the marginal dollar made the biggest life difference. It represented an opportunity to apply my business experience more directly to assist those on the margins – those with whom Jesus most closely identified.
'Some years later, in my work travels, I started seeing for-profit businesses that, if successful, could have a more sustainable and scalable impact on poverty and its effects. That epiphany led me to start Novastar: a $200m venture capital firm backing innovative businesses in Africa that have the potential to create enduring value for the many, not just the few. For example, one of our companies is Komaza, the 'Airbnb of forestry', now Kenya's largest forestry company. So far it's planted 7 million trees on the unused land of 23,000 smallholder farmers, providing a phenomenal pension asset for them while reforesting Kenya and capturing carbon.
'I believe the most valuable companies are those addressing humanity's biggest problems – a belief that arises from a God who is creative and generative; a God who is both/and, not either/or. I didn't come out of LICC's CMW with a detailed plan. I have struggled to put my faith into practice step by step. But I'm so grateful for the foundational experience I had at LICC and all those who have prodded and encouraged me along the way.'