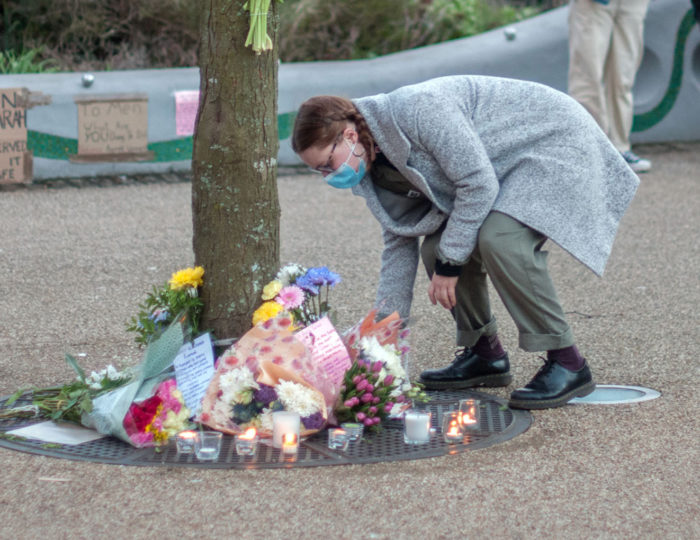 07.05.2021
Remembering Sarah
Is Sarah Everard already forgotten?  
Sarah's murder last month made headlines for days, as did demonstrations and proposed legal changes to better protect women. Yet a few weeks on, news has moved on, and I wonder whether anything is really going to change. 
It is easy to be outraged, easy to demand change, particularly from 'others' whom we consider a threat; it is easy to retweet articles, or attend a demonstration. The problem is, how do we, collectively, address the real issues? Measures to try and protect women are good. Yet they focus on managing our external environment, rather than addressing the root problem: the human heart. 
Scripture does not shy away from this question. In Judges 19, a woman is raped and murdered by a gang of 'worthless men'. The entire nation is outraged, and rises up to punish the tribe they blame. Yet by the end of the story, the woman is forgotten, and we do not even know her name. In chapter 21, those who had gone to war in outrage plot the abduction and forced marriage of hundreds of women. The attitudes that made violence against women possible were still there, and the narrator tells us why: 'In those days there was no king in Israel; everyone did what was right in their own eyes'. 
In other words, human beings love to make themselves judges of right and wrong. They resist submitting themselves to God and his vision for healthy communities, and prefer to protect their own freedom of choice. When we prize individual choice above all else, ironically, individuals suffer. Social protection ebbs away and the most vulnerable are hurt first. 
It is the culture as a whole that needs changing, and change will happen by recognising an authority beyond ourselves – the Lord. Of course, this is a challenge in contemporary secular nations!  
Yet there are things we can all do: we can take responsibility for our own thoughts and actions and the way in which each one of us contributes to shaping the culture and country we share. We can highlight the need to own our responses, behaviours, and desires; as friends, parents, family, and coaches, we can teach our boys respect; we can move away from focusing simply on women who get hurt, and start dealing with why it is that men hurt women. At that point, we will have a very different conversation and, maybe, the beginning of change. 
Revd Prebendary Dr Isabelle Hamley
Secretary for Theology & Ecumenical Relations and Theological Adviser, House of Bishops