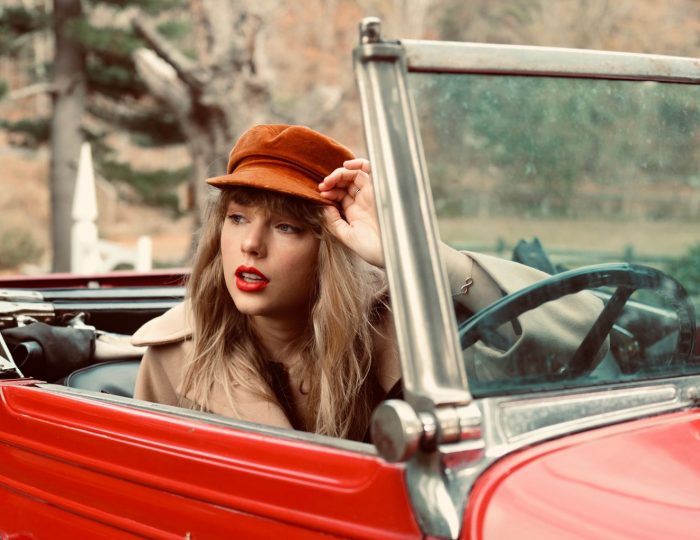 19.11.2021
Red, Re-recording, and Renovation
On Friday a tweet sent me into Red alert. 'Be right back. Forgot 30 songs worth of Taylor Swift landed today.' The singer-songwriter has become prolific in feeding her fan base (of which I'm a proud member) with regular releases. Recently, alongside new material, she's reworked her brilliant back catalogue. The latest remastered project is her 2012 album Red.
God is in the business of renovation. He is often doing a new thing (Isaiah 43:19), making new creations (2 Corinthians 5:17), and will one day make all things new (Revelation 21:5). As divine image-bearers, we love the old being made new. Perhaps one of the reasons Swift's latest work is so well-received is we all recognise in ourselves a work in progress.
At the heart of Red is a track widely regarded as the artist's magnum opus. 'All Too Well' has received extensive renovative treatment with a new 10-minute version and short feature film. The song is a painful recollective narrative of a romance that begins with promise but ends in agony. Its pinnacle is the heart-wrenching lyric, 'You call me up again just to break me like a promise; so casually cruel in the name of being honest; I'm a crumpled up piece of paper lying here; 'cause I remember it all, all, all too well.'
'All Too Well' is so evocative because all too many of us have all too many relationships (romantic or otherwise) that were so full of beauty at their best but now lie crumpled. The song reminds us that the flashbacks of the best and worst of times can scar us – we remember them 'all too well'.
Amongst the many themes in Red (Taylor's Version) are these two contrasting stories: the hope of ongoing restoration and the lingering, agonising memory of brokenness. The song we can sing as Jesus followers is that – in our pain and fragility – God is not only with us but doing his best restorative work. This story of renovation is one we can share with those on our frontlines as we invite others to know the great Restorer. And the promise of Revelation 21 is that one day this will be complete – with every tear wiped from every eye.
This weekend, I'll be singing 'All Too Well' with my fellow Swifters, but in the light of these lines from an even more famous hymn:
It is well
With my soul
It is well, it is well with my soul.
—
Phil Knox
Phil is the head of mission to young adults at the Evangelical Alliance and author of Story Bearer – How to share your faith with your friends
Editor's Note: It's worth bearing in mind that Swift's motives aren't purely artistic. She's re-releasing her old music to gain control over the mastered versions of her songs.
Image: @taylorswift13