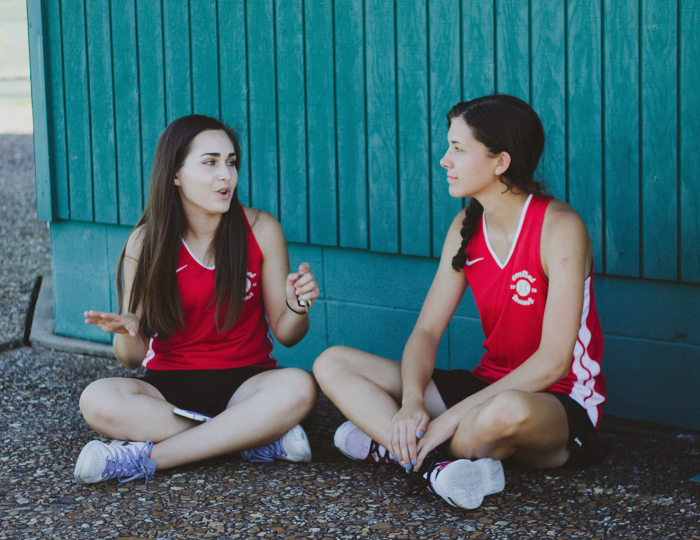 Questions Jesus Asked | The Power of the Question
As Jesus was on his way, the crowds almost crushed him. And a woman was there who had been subject to bleeding for twelve years, but no one could heal her. She came up behind him and touched the edge of his cloak, and immediately her bleeding stopped.
'Who touched me?' Jesus asked.
When they all denied it, Peter said, 'Master, the people are crowding and pressing against you.'
But Jesus said, 'Someone touched me; I know that power has gone out from me.'
Then the woman, seeing that she could not go unnoticed, came trembling and fell at his feet. In the presence of all the people, she told why she had touched him and how she had been instantly healed. Then he said to her, 'Daughter, your faith has healed you. Go in peace.'
Luke 8:42–48
—
It's a puzzling question, but one that changes a woman's life. 'Who touched me?' A crazy thing to ask in the circumstances surely, but Jesus wants an answer. Is it because he doesn't know who has touched him? Or does he want the woman to know that he knows and approves of what she has done? Does he want her to own her actions and understand that it is her faith, not some magical power, that has saved her?
Jesus is often thought of as giving answers but, actually, he's full of questions. Even as a boy, he was found sitting among the teachers in the temple asking them questions. 'And all who heard him were amazed' (Luke 2:47).
In fact, Jesus is recorded as asking 307 questions in the Gospels. In contrast, he directly answers only three of the 183 questions he is asked. Just three. And on at least one occasion he does not know the answer to a question addressed to him (Mark 13:4a and 32).
Jesus asks questions that can be easily answered (Matthew 5:13) and questions with no obvious answer (Luke 18:19). And he answers questions with questions of his own, either to drive home a point (Luke 7:42) or to expose duplicity (Mark 12:14–15), or to get people thinking.
It can be tempting for Christians to spend time attempting to give answers, even to questions no one is asking. In all of this, we can remain deaf to what's actually going on around us. But Jesus' approach is radically different. In inviting all and sundry to live in God's kingdom, Jesus is acutely aware of what's going on around him, and he asks questions accordingly. Jesus uses questions to confer dignity on people, initiate conversation, and lead people to a deeper knowledge – of God, the world, others, and self. In doing so, Jesus opens up the possibility of a new world for those with eyes to see.
If we are to be authentic disciples of Jesus, asking questions seems like an important practice to develop. Starting from an understanding that the better way is to listen before we speak, what questions could we ask of those on our frontlines today? 'What are you enjoying most at the moment?' 'What challenges are you facing?' Or, perhaps, a good place to start is with one of the questions Jesus asked, 'What do you think?'
—
Paul Woolley
CEO, LICC
How does the fact that Jesus asked so many questions change our view of God, others, and ourselves? Join in the conversation in the comments below.