Exploring Elizabeth II's faith through her own words
It's no secret that the Queen's faith in Jesus Christ was of central importance to her. But very little has been written about the particular character of her Christian commitment, or how it fuelled her vision for her role, the nation, and the Commonwealth.
In this short, readable essay, Mark Greene, co-author of The Servant Queen and the King she Serves, looks in depth at what the Queen herself said about her faith. What emerges is a compelling picture of a global stateswoman whose private and public lives were shaped by the Bible and her relationship with Jesus – whose life of sacrifice, service, and compassion was the inspiration and model for hers.
As the world celebrates Her Majesty's extraordinary achievements, this essay both enriches our appreciation of the Queen and challenges us by her example.
Published: June 2022
Pages: 44
---
About the author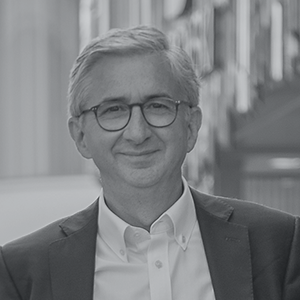 Ex-NYC adman, ex-Vice Principal of the London School of Theology, and graduate in Hebrew, Mark was LICC's Executive Director from 1999 to 2020 and now serves as our Mission Champion.
A pioneer advocate of workplace ministry and whole-life discipleship, his books include Thank God it's Monday, Fruitfulness on the Frontline, Probably the Best Idea in the World and, with Catherine Butcher, the million-copy selling The Servant Queen and the King She Serves.