Watch author Mark Greene on the vision behind Making Disciples for the Workplace.
Work. It's central to the flourishing of individuals and nations worldwide.
Historically, however, church leaders have found it difficult to disciple people for the workplace.
Building on extensive field work in a wide variety of contexts, this short book offers fresh, tested ways for church communities to envision and empower working Christians to live, apply, and share God's whole-life gospel fruitfully, day by working day.
Whether your church has five or 500 people in paid employment, Making Disciples for the Workplace is full of ideas that will benefit your whole community, including:
Truths every disciple needs to know about their workplace
Traits every church should show to consistently impact the confidence and fruitfulness of workers – and how those who aren't in paid work benefit too
Transformations church leaders can work on to orientate their leadership towards people's workplaces
---
About the Author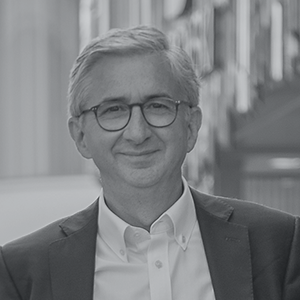 Ex-NYC adman, ex-Vice Principal of the London School of Theology, and graduate in Hebrew, Mark is LICC's Mission Champion and former Executive Director. A pioneer champion of workplace ministry and whole-life discipleship, his books include Thank God it's Monday, Fruitfulness on the Frontline, Probably the Best Idea in the World and, with Catherine Butcher, the million-copy selling The Servant Queen and the King She Serves.
He's married to Katriina and they have three joyously different young adult children. Mark loves fiction and films and does a reasonable imitation of Rowan Atkinson and an unrecognisable one of Sean Connery. His wife wishes it were the other way around. His children wish he wouldn't do either.
---
About Grove Books
Grove Books are fast-moving explorations of Christian life and ministry, designed to be accessible, relevant, and affordable. The Grove Discipleship Series helps lay and ordained church leaders engage with the challenges and opportunities for discipleship and disciplemaking in the contemporary world. Produced in cooperation with the Anglican Communion, the series brings a worldwide perspective to these issues.