What made the Queen so admired, respected, and loved by so many across the globe?
This beautiful book explores Elizabeth's own answer to that question, highlighting how her dynamic Christian faith shaped her vision for her role, and empowered her to be the inspiring servant and example she was, and remains.
Across 10 chapters, it unpacks the ways in which she lived out that faith in every sphere of her life. From the young woman fresh to the throne, to the monarch calling her people to their best, to the grandmother with the common touch. In her job and her home, as a leader and a person, she joined in God's work – setting an example for millions to follow.
A Life of Grace is perfect to share with friends, family, and colleagues who are curious about the Queen's faith, and to point them to the King this servant queen followed.
Produced by LICC, HOPE Together, and Bible Society, it was written by Mark Greene, designed by Claire Simmons-Clark, and edited by Catherine Butcher.
---
About the Author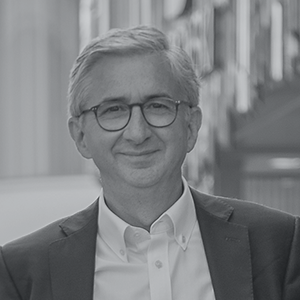 Ex-NYC adman, ex-Vice Principal of the London School of Theology, and graduate in Hebrew, Mark has been LICC's Executive Director since 1999. A pioneer champion of workplace ministry and whole-life discipleship, his books include Thank God it's Monday, Fruitfulness on the Frontline, Probably the Best Idea in the World and, with Catherine Butcher, the million-copy selling The Servant Queen and the King She Serves.
He's married to Katriina and they have three joyously different young adult children. Mark loves fiction and films and does a reasonable imitation of Rowan Atkinson and an unrecognisable one of Sean Connery. His wife wishes it were the other way around. His children wish he wouldn't do either.