Dates4
Session 1: Thursday 9 June | 11:00am - 12:30pm
Session 2: Thursday 16 June | 11:00am - 12:30pm
Session 3: Thursday 23 June | 11:00am - 12:30pm
Session 4: Thursday 30 June | 11:00am - 12:30pm
Online Event
Book now for Routed LIVE in 2022
Book now
Life begins at graduation.
If you're a final year student, the transition from uni to work can be a difficult time for you and your faith.
But in the middle of the change, you have the opportunity to invest your time, gather new tools, and get prepared for whatever comes next. That's exactly what Routed LIVE is for.
Over four webinars, you (or a final-year student you know) will explore:
Your future: living fruitfully with Christ whatever the next year has in store
Your work: seeing your job through God's eyes
Your calling: understanding what God is asking of each of us
Your transition: making it through a season of change with your faith intact
We'll meet on Zoom every Thursday in June and work through LICC's Routed course together. In each session you'll benefit from in-depth teaching, reflective exercises, and interactive discussions.
The webinars will be hosted by Tim Yearsley from LICC and Joey Kirkham from UCCF. Regular student groups can sign up together with their ministry leaders, and individuals will be able to connect with peers looking to enter similar sectors.
The transition ahead comes once in a lifetime. Join us at Routed LIVE and make it not only with your faith intact, but with a vision for all God has in store for you after uni.
Hosts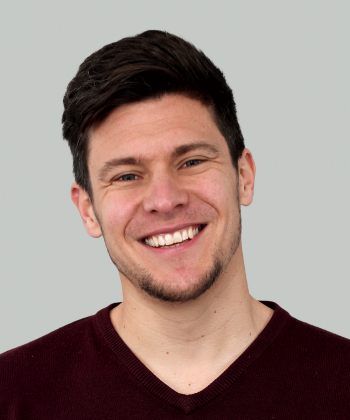 Tim Yearsley
Programme Leader – Emerging Generations
Learn More
Joey Kirkham
North East Region Staff Worker, UCCF
Learn More
Book now.
*Required Fields